About Brian Harkins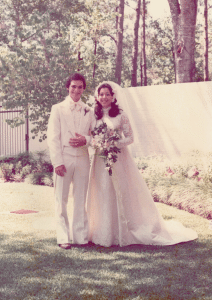 Brian Harkins was born in the beautiful Smokey Mountains of Tennessee, but his family traveled a lot in the Southeast. The family eventually settled in Lake Charles, Louisiana, where he met a girl who became his high school sweetheart. They eventually married after their senior year in May of 1978.
The two had a traditional wedding, surrounded by their loving family members and friends. He joined the military for educational opportunities and a secure start to his new family. They welcomed their first child, a son, into the world in July 1980. Their second child, a daughter, was born in 1983. In 1987, the couple became the proud parents of twin daughters. After 16 years of military service in the Air Force and Army, he started his surgical practice in 1997 in Tomball, Texas. He appreciated the hometown feel of Tomball, which made it an obvious choice for him to call home.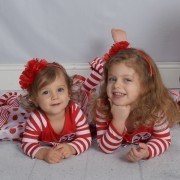 Today, Dr. Harkins is a proud grandparent, and he feels very fortunate that all of his now-adult children still live in the area. His family has always been a top priority in his life, and he enjoys spending time with them. "I never dreamed, having moved around so much when I was younger, that I would be so blessed to be able to see all of my children and now grandchildren on a regular basis!"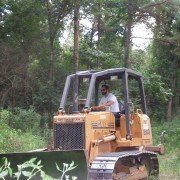 Dr. Harkins also appreciates spending time outdoors and engaging in his longtime hobby of building things. He is delighted to call the Tomball area home, and he looks forward to many more happy days in the area with his family.
Brian Harkins joined the United States Air Force in 1978. His first duty station was in North Dakota at Grand Forks Air Force Base. He chose this "guaranteed base station", so he could begin his educational career at the University of North Dakota. In the daytime, Brian performed his duties as a nuclear missile mechanic, and during the evenings and weekends, Brian attended his university classes. After two years, he transferred, both military and college, to LSU in Baton Rouge.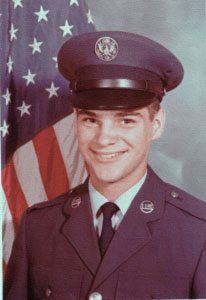 Brian was accepted to attend LSU Medical School in 1984. He was able to apply for a military scholarship to the cost of his medical education. He worked at Charity Hospital in New Orleans as part of his medical education. After he earned his medical degree, Dr. Harkins served as a general surgery resident in Augusta, Georgia, at Eisenhower Army Medical Center. As a resident, he was given early exposure to the minimally invasive surgery field. This was before the practice of laparoscopy had been adopted by most medical institutions throughout the country.
His interest in technology made him an excellent candidate for learning this exciting new surgical technique. At his graduation, Dr. Harkins received two awards: Outstanding Graduating Resident and Outstanding Resident Laparoscopic Surgeon. His first duty station as a new surgeon was in Anniston, Alabama, at Fort McClellan, where he stayed for three years and was awarded for his service as the Chief of Specialty Care at Noble Army Community Hospital.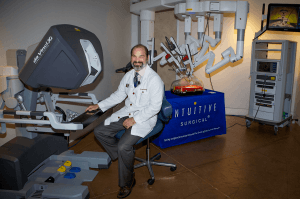 When Dr. Harkins left the military, he was given an opportunity to practice medicine in Tomball, Texas. He has centered his surgical practice there since 1997. He established his practice in Northwest Houston for years in several area hospitals. Today, Dr. Harkins practices exclusively at Tomball Regional Medical Center. In 1997, laparoscopy was relatively underutilized, and Dr. Harkins brought his experience in this innovative surgical platform to Tomball. He continued to introduce numerous evolving aspects of laparoscopy to the area, imparting his knowledge to other physicians via lectures and seminars.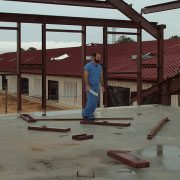 Dr. Harkins has always kept abreast of the surgical advances to include the development of the robotic surgical platform. In 2014, he felt the new technology had come of age and offered benefit to his busy surgical practice. This is primarily due to the introduction of the da Vinci Xi, an advanced robotic device that offers patients an even better experience with minimally invasive surgery than laparoscopy has provided. He has converted most of his minimally invasive practice to robotic surgery, and he is now recognized as one of the top 1% general surgeons in the world in experience utilizing the da Vinci Xi. Dr. Harkins feels very proud of the robotics team at Tomball Regional Medical Center. He is the Robotics Committee Chairman, and in October 2015, Tomball became the first facility in the area of Houston with two of the da Vinci Xi robots.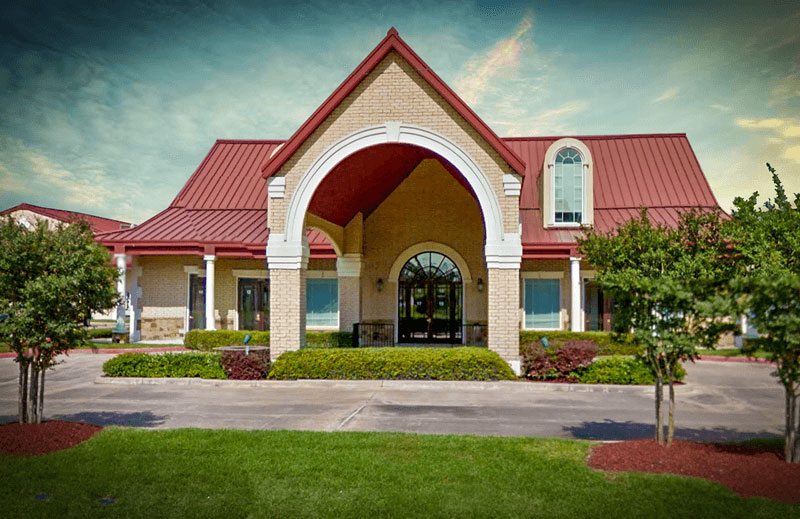 Dr. Harkins is an independent affiliate of the Surgical Advanced Specialty Center. He provides surgical care in a 10,000-square-foot office that he designed and built in 2003. His office was created to be a comfortable and private setting where technologically advanced health care is implemented. His office is an exceptional environment for both his patients and his team. His staff members are friendly and compassionate. Dr. Harkins and his staff are proud to serve patients from many areas in the southeast and central United States, as well as those who call Northwest Houston home.